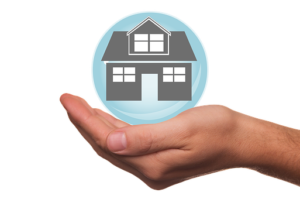 So, you've determined that your mortgage business needs a trusty CRM software to automate business processes and create a satisfying customer relationship experience. With so many mortgage CRM software programs flooding the market today, how do you pick which is the best one for your company?
This article will show you some of the criteria to look out for in choosing the best mortgage CRM software for your business. It will highlight valuable CRM features that will enhance your business processes and glean the most value out of your CRM software.
Tools for Easier Lead Generation
Leads are among the vital aspects that keep a mortgage business up and running. Without leads, mortgage businesses will have nobody to offer their services to.
Hence, the best mortgage CRM software should have excellent tools that make lead generation easier for loan professionals. Such tools may include the following:
Referral partner management system
Notifications for lending opportunities
Contact management solution for lead tracking
Multiple lead sources management platform
All these tools integrated in a great mortgage CRM simplify generating and managing new leads. Your company can then transform these qualified leads into full-fledged loyal customers in the future.
Extensive Marketing Management Tools
Marketing is the lifeline of businesses, whatever their nature may be. Marketing in mortgage businesses must be smart and personalized not just to meet business goals of closing more deals, but also to help foster an amazing customer relationship experience with clients.
A good mortgage CRM software must offer various tools that make marketing a breeze for loan professionals. Look for marketing tools like the following examples:
A large library of marketing campaign ideas
Automated and personalized marketing emails
Video mortgage marketing
Co-branded marketing materials
Post-deal follow-up for existing clients
Tracking marketing strategies through analytics
Your CRM should help you launch marketing campaigns and monitor their progress to ensure that they are converting leads into customers and transforming these customers into successfully closed loan deals.
Easy to Use
Your CRM might come with several powerful features, but it all goes down the drain if your loan professionals find it hard to learn and use.
Choose a CRM that has a user-friendly interface which can be easily navigated by the loan professionals. You shouldn't spend too much effort in learning the ropes of the CRM interface so that the burden of learning will not increase in your team.
The mortgage CRM must be set-up quickly and as effortlessly as possible by the software vendors. Training for its use must be given by the vendors as well.
Provides High Security Levels
Information security is crucial to the mortgage business. Hence, ensure that your chosen mortgage CRM software utilizes high encryption standards and is using a SOC-compliant database to store sensitive client data. See to it that the CRM also has features that prevent unauthorized use of client data among the members of your business team.
Data security and confidentiality must be upheld in the highest manner at all times within a mortgage business. A good CRM should be able to provide high security levels to safeguard the integrity of client data at all times.
Vendor Reputation
Your mortgage CRM software must be created by someone who has in-depth experience in the world of loans and lending.
Most people will think that the older the CRM, the better reputation its vendors have. This is not totally correct. A lot of new and promising mortgage CRMs prove to have amazing vendor reputation, which is evident in their individual features as opposed to their counterparts.
See to it that the CRM you chose is created by a team of software engineers and mortgage experts who know the business processes by heart and have created solutions to address the mortgage process in their CRMs. Vendors who have created programs for banks and other types of lenders are usually your best bet.
In a Nutshell
To sum it all up, you need to consider several criteria in searching for the best mortgage CRM software to use for your business. These criteria include the following:
Lead generation tools
Marketing tools
User-friendliness and ease of use
High level of information security
Comes from a reputable software vendor
Keep in mind of these five factors so that you'll find the best CRM software that fits your business's goals, and needs. Here's to hoping you'll pick a great mortgage-specific CRM software that will help you foster excellent client relationships and let your mortgage business grow steadily at the same time.